Sumatra - Hibiscus, Black Currant, Malty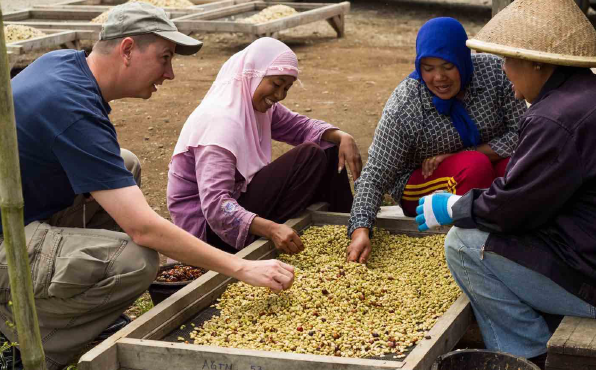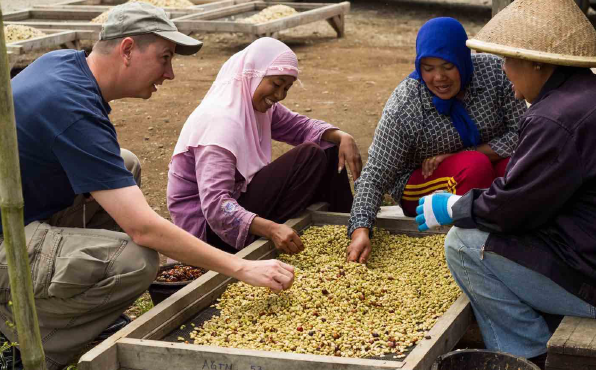 Sumatra - Hibiscus, Black Currant, Malty
Available in 4 oz or 12 oz bags.
Country: Indonesia Region: Sumatra Farm/Co-op: Kerinci Flavor Profile : Hibiscus, Black Currant, Medium Body, Sweet, Malty Varietal: Andung Sari, Tim-Tim, Bor-Bor, Sigararutang, P88
Process : Honey Process
Roast Level : Medium

We've been trying lots of unique coffees from Indonesia in the past year. Traditionally, Sumatrans are washed in the giling basah method, which is what contributes to their earthy, tobacco-y flavor. This honey processed Sumatran, however, contains a refreshing acidity, sweet flavor, and malty finish. On the cupping table, it really surprised us because it seemed almost closer to an African coffee in profile.

The Kerinci Valley is a doughtnut hole surrounded by Seblat National Park. More than 300,000 people live in this fertile highland valley. Almost the entire population of the valley relies on agriculture for their family income. The producers they work with are trained in sustainable practices, provided quality seedlings, and commit to not grow their coffee within the National Park, which is verified by on site visits.